We've got exciting news: On Oct 19 2021 our Word Cloud is going through a major face-lift for a brand new look and exciting new functionalities.
Say hello to a bolder, brighter word cloud display! Attendees will also be able to view the word cloud directly on the Audience Web App and experience a more seamless user experience.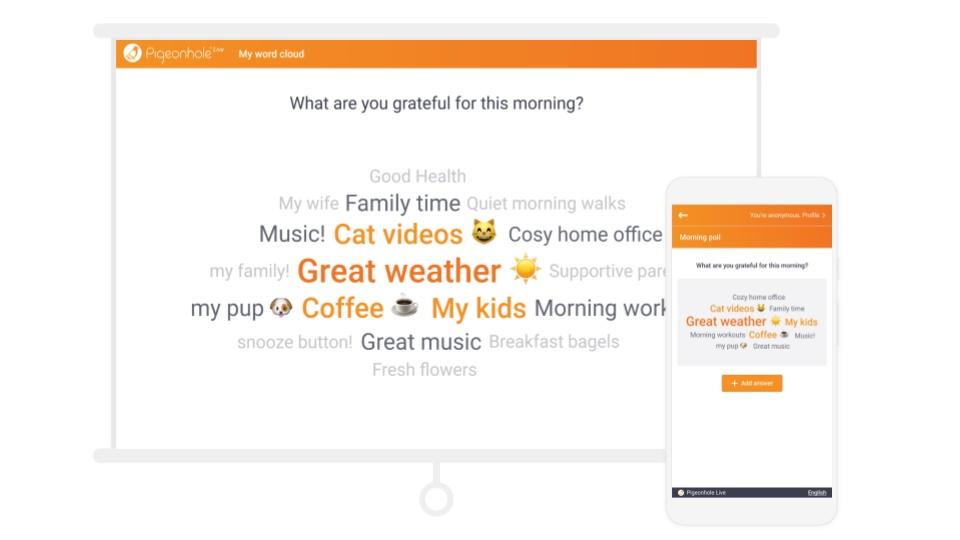 Note: All word clouds created before October 19 will be seamlessly converted to the new word cloud format on October 19 without any action on your side.
Click to learn more about all the changes you can expect to see in the new word cloud!