We are excited to bring you the latest improvement to our video integrations with Zoom, BlueJeans, Socialive and more: a brand new layout for better attendee experience!
With the Audience Web App appearing beside the video, your attendees can participate in nested polls, leave comments, submit and vote on questions – all while having an uninterrupted view of the video.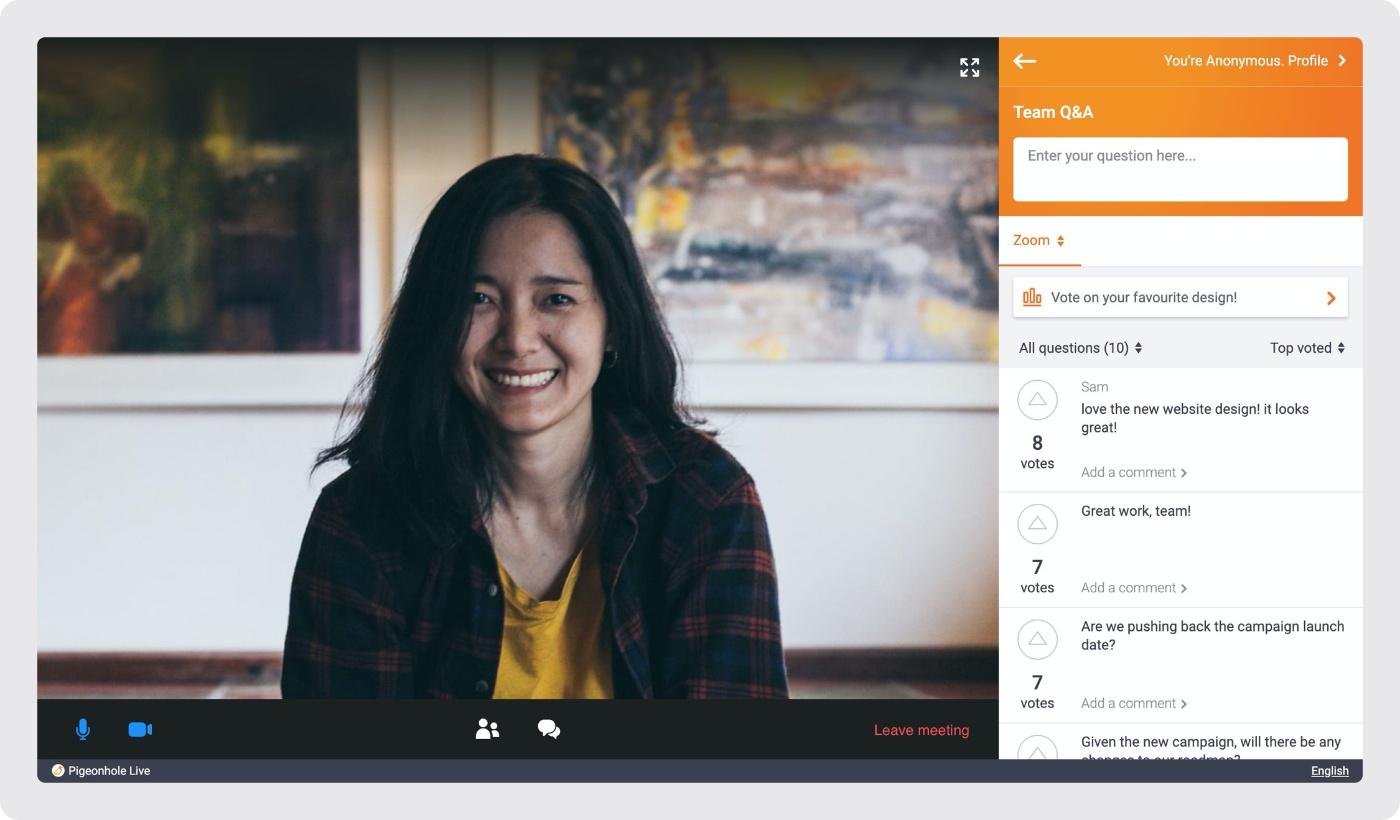 Earlier this year, we made our video integrations available to all Pigeonholes at no additional cost up to 30th June 2020. We're also happy to announce that we're extending the offer until 31st December 2020!