We're thrilled to be a launch partner for Microsoft Teams' new feature: Apps in Teams Meetings.
Now, you can run Pigeonhole Live's Q&As, Polls, and Quizzes within Microsoft Teams meetings for more productive and engaging meetings!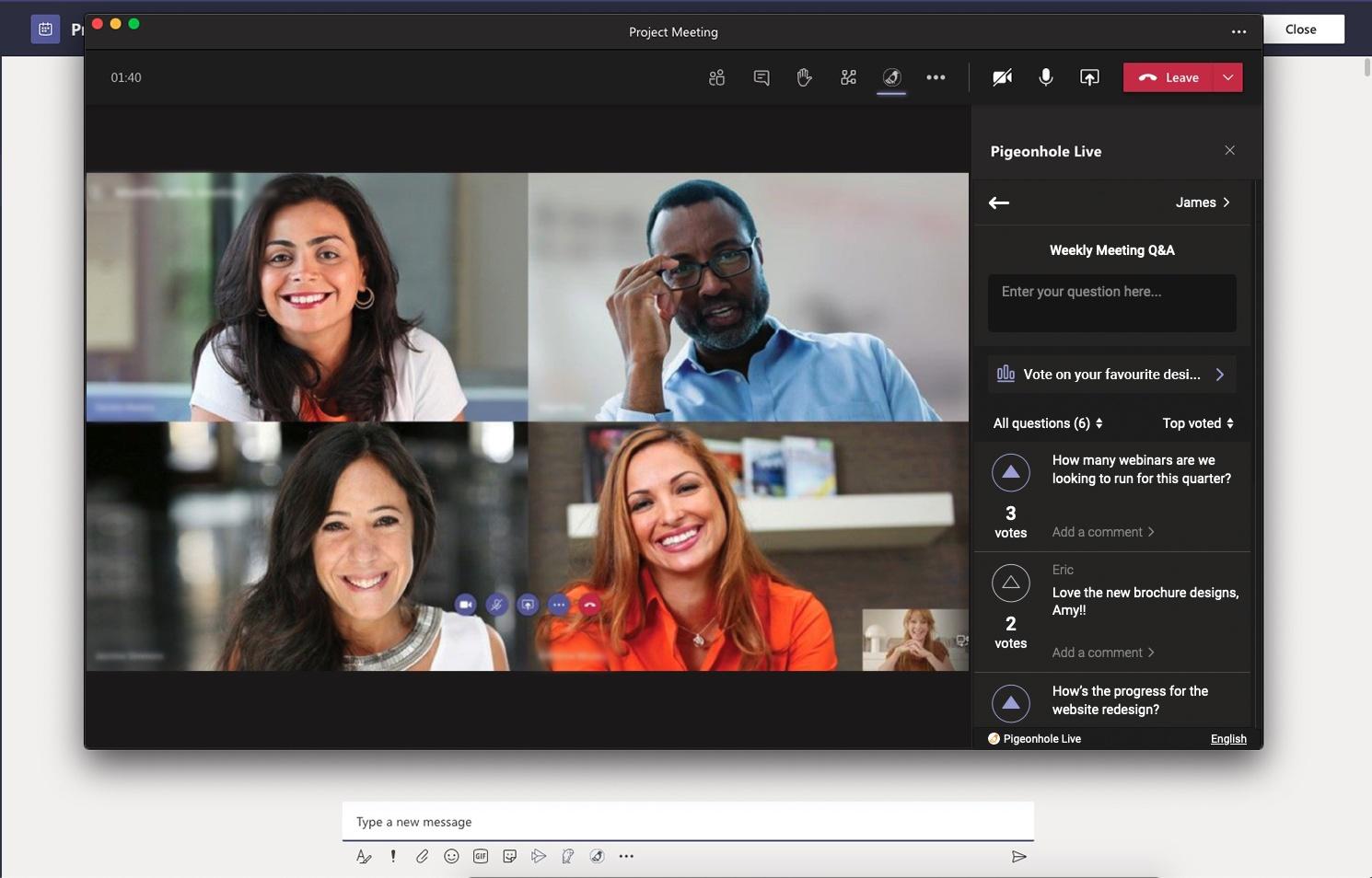 Pigeonhole Live now opens in a side panel within your meeting window where your meeting attendees can easily submit and vote on questions, ideas, and feedback without losing track of the meeting discussion.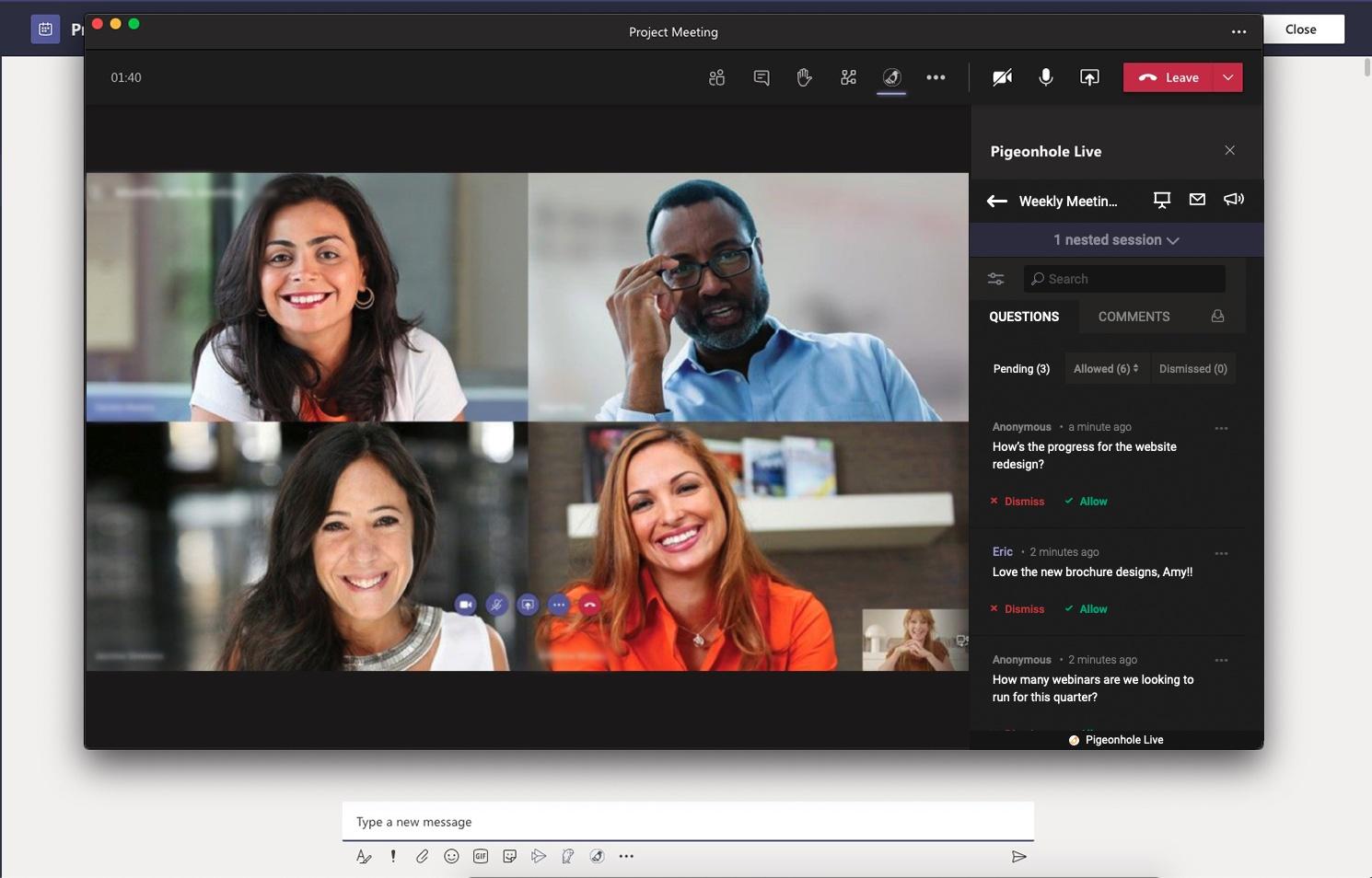 As attendee questions and ideas stream in, the meeting organiser can open the Admin Panel within the meeting window to start moderating questions, adding text answers, and sending direct replies to attendees.